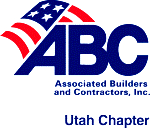 Proven reliability for over 60 years.

Jobsite Security
Keep your job site safe and secure by renting our Temporary Construction Panels. Our temporary construction panels are the perfect solution for securing your job site. These 12' x 6' chain link panels are completely portable and easy to set up. Simply stand the panel on the included T-Stand, slide in the clip at the top between panels, and you're done!
We have the panels ready for pick-up or, if you prefer, Mountain States Fence can deliver to your job site for a nominal fee.
We also have crews available to install the rental panels for you. We will accommodate your schedule to set up at the start of the project and take it down when the project is complete.
Contact: Scott Thomas at Acct@msfence.com, or fill out the form below: