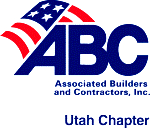 Proven reliability for over 60 years.

We're Part Of Your Team!
You can count on Mountain States Fence to be a reliable member of your construction team. From the time your project bids through its completion, we will be there for you. Our bids are timely and accurate, our crews are at your job site when scheduled (not when we get around to it), and any punch list items are taken care of immediately.
We do what we say we will, when we say we will.
When deciding on a fence contractor there are a few questions you must ask yourself. Are they a business that has the capacity to complete your project on time? Are they a competent contractor that gets the job done right the first time? Do they have a safety program? All these things affect your bottom line. At Mountain States Fence, we fulfill each of these, and more, saving you time & money.