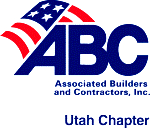 Proven reliability for over 60 years.

Industrial / Commercial Fencing
Safety Commitment
For us, the most important thing is allowing our employees to return home healthy and safe. At Mountain States Fence, we strive to provide a safe environment through administrative controls, training, and a strong company safety culture. Safety is an everyday part of our lives. In fact, in the last 3 years, we have had zero injuries. That's something to be extremely proud of.