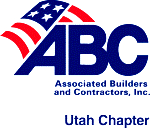 Proven reliability for over 60 years.

# 1 Fence Contractor in Utah!
For us, the most important thing is allowing our employees to return home healthy and safe. At Mountain States Fence, we strive to provide a safe environment through administrative controls, training, and a strong company safety culture. Safety is an everyday part of our lives. In fact, in the last 3 years, we have had zero injuries. That's something to be extremely proud of.
Mountain States Fence is committed to making our work environment as safe as possible. Safety is a core value of our company, and we will provide a safe work environment for all of our employees
Our experience says it all!
Mountain States Fence has successfully completed projects from 150 miles of barbwire fence for the US Air Force, to security fences at power substations, airports, correction facilities, and many state and federal highway projects.
We installed over 133,000 feet of chain link fence on the Bangerter Highway project in Salt Lake City and 199,000 feet on the 1.75 billion dollar I-15 reconstruction project.
We installed Jerith Ornamental Aluminum fencing at the University of Utah Rice-Eccles Stadium for the 2002 Olympic Winter Games. (Our efforts on this particular project earned a front-page story in the World Fence News